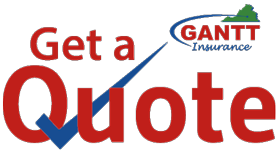 Gantt Insurance Agency
1801 E 3rd St
Farmville, VA 23901

Home »
Commercial Auto Insurance
Commercial Auto Insurance in Virginia
One specialty of The Gantt Insurance Agency is Commercial Auto Coverage. Whether your business has one truck or a hundred, we are equipped to handle every category of commercial trucking.
If you are just getting started or have been in business for decades, the Gantt Agency has carriers that specialize in certain categories that our agents will determine your business is apart of.
It only takes a quick conversation to get a price indication, and if you are ready to get started and want to know what you will need to get a complete and firm quote from us, we have listed it below:
Corporate Info (Business Name, Tax ID/SS #, Garaging Address)

Truck Information (VIN, Lienholder info, Stated Value, Radius)

Prior 3 Year Carrier Information with Loss Runs (if applicable)
We are happy to help you obtain any information you may need and come to your place of business and discuss what we can achieve together. We are sure all of our agents will do an exceptional job not only with the initial sale but also with endorsements and customer service!
Give us a call or request a quote and we will get started right away!